We are IncubaThor
COMPANIES
Every company has specific needs and requirements that we at IncubaThor can fulfil. Our task is very simple and straightforward – to unburden you. Thereby saving our companies time. So that they can invest in bringing their expertise into even sharper focus.
A professional work environment
A modern office, an efficient and pleasant co-working space, connecting meeting rooms, state-of-the-art production units… at IncubaThor you will find everything you need in a hyper-professional setting!
Customised advice
Efficacious first-line advice, tailor-made entrepreneurial support and top-of-the-line consultancy. Our team at IncubaThor, assisted by an extensive network of high-level partners, is here to support you.
A vibrant community
Interesting events, instructive workshops, intriguing demo days and fascinating experiments. Thanks to its strategic location at Thor Park, there are many events on a daily basis. Ground-breaking innovation and eureka moments – that's what we are all about!
The right network
Reaching out to your first customers as a starter, looking for investors as a scale-up or launching your own technological spin-off as a corporation. That's all possible at IncubaThor. Thanks to the right mix of companies and organisations, you will quickly find the right people to talk to.
A unique ecosystem
Thor Park is not a typical business park. It is a campus where research and development (EnergyVille), education and talent development (T2-campus), and entrepreneurship go hand in hand. Events and relaxation (Thor Central) and smart manufacturing (FacThory) also have their places at Thor Park, a green pearl in the heart of Limburg.
Living Lab environment
Carrrying out research and experiments in a life-like environment, is a real asset for companies to come to Thor Park. This Living Lab also includes a unique low-regulation zone for energy (sandboxing zone), which allows for unique testing conditions during research and experimentation.
The ideal international stepping stone
Located close to the Netherlands and Germany and with the right contacts, thanks to our partnership with Limburg Startup. Realise your international ambitions at IncubaThor!
3DATX
3E
A workplace at IncubaThor
Absolem
Achilles Design
Advantive
Agoria-Sirris Community
Aspiravi Energy
Autonomous Knight
Azteq
Behault
Belinus
Bmatix
Boolean
Brightest - Regio Oost
Caleffi
COBOTRACKS
Comate
Continu Professionals
Dosafe
EIT InnoEnergy
Electri
Enperas
Ensatec
Gabriel
Granite River Labs Belgium
Green Valley
GreenSoil Group
Gumption
Happit
IncubaThor Alumni
iXpole
JLG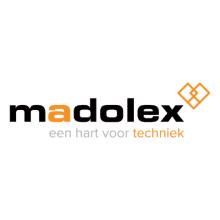 Madolex
Menthor
Merino Consulting Services
Nuhma
Rank1
Scoptvision
SD Worx
Strabag
Thor Park
ViManPro
Wedico
Yitch
IncubaThor is part of the incubator network in Limburg. Besides IncubaThor there are also Agropolis in Kinrooi (agrotech), BioVille in Diepenbeek (health & care), C-mine Crib in Genk (creative economy), Corda INCubator in Hasselt (ICT), DronePort in Sint-Truiden (drones) and Greenville in Houthalen-Helchteren (circular economy).